Our Writers

Get our ROCKERS MONTHLY FIX newsletter with offbeat links, worthy causes and users personal picks!
Lifelong music fan and musician. No qualifications other than the aforementioned.
Top 10
Beatles - Rubber Soul, Sgt. Pepper, Abbey Road
Aerosmith - Rocks
Brian Eno - Before And After Science
Run DMC - Sucker MC - single
Brand X - Product
Television - Marquee Moon
Jeff Beck - Wired
Captain Beefheart - Shiny Beast / Bat Chain Puller
Slits - I Heard It Through The Grapevine - single
Massacre - Killing Time
Penderecki - Threnody for the Victims of Hiroshima
Husker Du - 8 Miles High - single
My Bloody Valentine - Isn't Anything
Nick Drake - Pink Moon
Messhuggah - Destroy Erase Improve
Shudder To Think - Pony Express
Mercury Tree - Spidermilk
Articles by Tom Lifer
Rating: 5/5 In the hellscape that is 2020, 2019 is still bringing us hope . Listen to Spidermilk by Mercury Tree- this is a microtonal progressive rock cd that defies it's description. The songs are dialed in. " The Husk " is an anthem.  Ben Spees is a smart lyricist, composer and a great singer. […]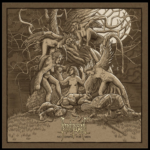 The record begins with a very earthy accordion and eventually morphs into a hypnotic death metal lurch.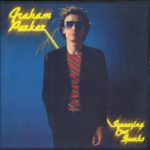 Even at age 14 , I totally got it. " Love Gets You Twisted" by Graham Parker and The Rumor – on the 'Squeezing Out Sparks' LP confirmed what I already felt at that young age. It confirmed that desire completely messes you up, and the song was cathartic to me. A truth confirmed. Graham […]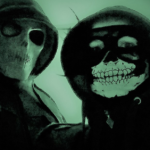 Rating 4.9/5 I first encountered Boobs Of Doom in The Wire magazine. They were a very curious looking duo with skull faces and robes. I searched out their music and I was blown away.