Our Writers

Get our ROCKERS MONTHLY FIX newsletter with offbeat links, worthy causes and users personal picks!
A tone-deaf music lover since his Dad put on Beethoven's 9th, and an avid film buff. Blessed to have seen many amazing artists and even hob-knob with a few. Teacher, scientist, a wanna-be-author, ex-college radio DJ, and ex-occasional roadie. "Souls once touched are forever entwined." Henry, "Perfect Stranger."
15 Albums that Influenced Me
Deep Purple - Made in Japan
Pink Floyd - Atom Heart Mother
ELP - Emerson Lake and Palmer (1st LP)
Uriah Heep - Live
Black Sabbath - Black Sabbath (1st LP)
Girlschool - Hit & Run
Moody Blues - Days of Future Passed
King Crimson - In The Court of the Crimson King
Rush - 2112
Kate Bush - The Kick Inside
Rainbow - Rising
UFO - Strangers in the Night
UK - UK  (1st LP)
Ludwig Van Beethoven - 3rd Symphony "Eroica"
Mahavishnu Orchestra - The Inner Mounting Flame
Articles by Perfect Stranger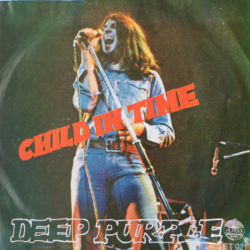 The first version I heard was not from In Rock, but from, what in my view is the best live rock album ever made, Made in Japan.