Our Writers

Get our ROCKERS MONTHLY FIX newsletter with offbeat links, worthy causes and users personal picks!
Multi-instrumentalist, home recording enthusiast, WFMU engineer, record collector, low-rent audiophile. Former member of The Creatures of the Golden Dawn, The Royal Purple and The Brimstones among other bands / projects.
Top 18 List
The Beatles - Revolver
Pink Floyd - The Piper At The Gates Of Dawn
The B-52's - S/T
The Rolling Stones - Rolled Gold
The Sonics - Introducing The Sonics
Little Richard - Little Richard's Grooviest 17 Original Hits
V/A - Pebble Volume One
The Ramones - Rocket To Russia
The Yardbirds - The Yardbirds (aka Roger The Engineer)
Elvis Costello - This Year's Model
The Chesterfield Kings - Here Are The Chesterfield Kings
Howlin' Wolf - Moanin' In The Moonlight
The Sweet - Desolation Boulevard
 The Who - My Generation
Blondie - Parallel Lines
Chuck Berry - Golden Decade Volume One
Simon & Garfunkel - Parsley, Sage, Rosemary & Thyme
The Kinks - The Kink Kontroversy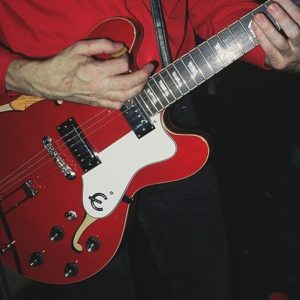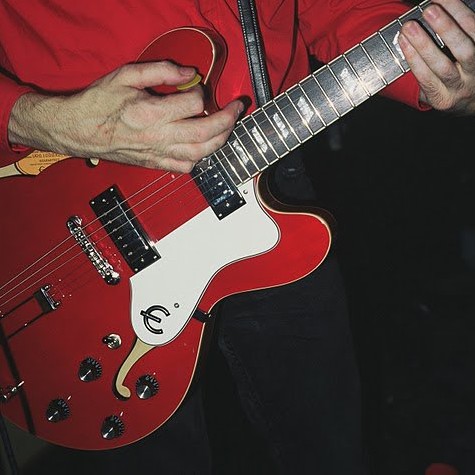 Articles by Stu Rutherford
Back when I was a teenager circa 1979, I was a huge Beatles fan and was slowly adding their albums to my meager LP collection. I knew early on about the differences between the UK and US releases and was seeking out and buying the UK versions. I had a few good sources for import […]
Actually, it was two simultaneous guitar solos flailing away over a cool "Louie Louie"-ish chord progression which may not sound like much on paper but to me was pure garage rock nirvana.
A few years back, my musical compadre, Mike Sin & I shared a table at the Jersey City Record Riot selling some unwanted vinyl and CDs from our collections. As I was going through the records I had set aside to sell and putting price stickers on them, I came across a copy of the […]