Our Writers

Get our ROCKERS MONTHLY FIX newsletter with offbeat links, worthy causes and users personal picks!
Historian, artist, author, former radio DJ, and world's worst guitarist. Avid collector of music, movies, books, horror memorabilia, and vintage toys. "Normal is an illusion, What is normal for the spider, is chaos for the fly" -Morticia Addams
Most Influential And Important Albums Of My Life
Alice Cooper - Killer
Ramones - S/T
Dead Boys - Young, Loud And Snotty
Iggy & The Stooges - Raw Power
Captain Beefheart - Trout Mask Replica
Monkees - Headquarters
Kinks - Greatest Hits
The Residents - Third Reich And Roll
Velvet Underground & Nico - S/T
V/A - No New York
Mott The Hoople - Mott
Pere Ubu - The Modern Dance
Throbbing Gristle - Heathen Earth
The Crazy World of Arthur Brown - S/T
Plasmatics - New Hope For The Wretched
Adverts - Crossing The Red Sea
Atomic Rooster - Death Walks Behind You
Dead Kennedys - Fresh Fruit For Rotting Vegetables
Cramps - Gravest Hits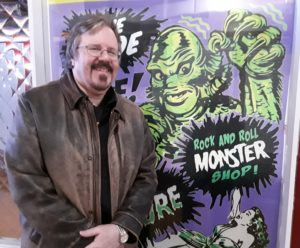 Articles by Winslow Leech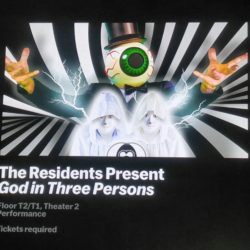 The artistic interplay between the on-stage performers and the increasingly complex and disturbing images projected onto and around them was brilliant.
.. and the only original member to be on the remake of the "LAMF" Heartbreakers album