Since the early days of the pandemic, Bandcamp has waived the fees they charge bands for hosting their music/products/sites on the first Friday of each month. I've personally purchased at least one item each month to do my part to support this great initiative. Here is a resource list from some of our writers, poke around, click through, dip into, peruse, browse, graze, ruminate, examine; see what you like, support the arts!!
DianeLifer: SkinGraft records is putting out a Bandcamp edition of the DAZZLING KILLMEN / MOTHERS DAY split single includes a 24-page PDF booklet reproducing the original comic book sleeve with new liner notes!
Temple of Void is a death/doom outfit from Detroit. Excellent releases and beautiful merch.
Hellripper just added 'Complete and Total Fucking Mayhem' cassette (5th press) to it's store
Check some Swedish Crust from the mighty M:40
Pulchra Morte is great US Death/doom with a couple of limited editions now
With their crude imagery and fascination with bathing in filth, these dastardly mischief makers are always worth a listen. Here is the newest collection from Lumpy & The Dumpers (image below!)
Thrash coming from BAT in Virginia
The newest offering from Sweden's Centinex – who you can always count on for solid Death Metal are currently available in limited editions
Ayersian:
Thou, one of the most prolific and exciting doom bands since the early '90s. Their catalog boasts 50+ releases, and all the recent ones are compiled on Bandcamp. 
Abyssus, the gnarliest death metal from Greece. It's pure Obituary worship, and the rusty pipes on singer/bassist Kostas Analytis make him a dead ringer for John Tardy.
Traindodge, superb Midwest rock on the Shiner-cum-Hum continuum. These Okies know how, and when, to step on the gas for maximum RPMs, yet their melodic underbelly belies the sheer, shimmery beauty of every composition. 
Kilwag: His contribution is in the form of a post and a recommendation. Australia's legendary punk/metal/pop  band the Hard-ons just dumped a couple hundred tracks on Bandcamp, including previously out of print releases!
Tom Lifer: Recommends:
Shattered Dimension, a 2019 release by Flying Luttenbachers  https://theflyingluttenbachers.bandcamp.com/album/shattered-dimension
Cyro Baptista – Bluefly Release featuring Cyro Baptista- Percussion, Vocals, Vincent Segal- Cello, Ira Coleman- Bass, Tim Keiper- Kamel ngoni, drum set 
And his own Dark Ages: Self-titled 2018 release Engineered by Martin Bisi
Sblendorio's straight shooting 2 cents: Page for Bruce George Wingate: Adrenalin OD, International Brunch Mummies, Total Dick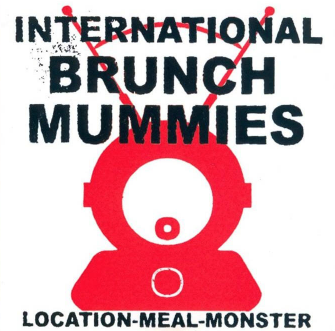 Some love for punk rock Jersey here
Eerie NYC rock via Dark Meadows Recording
Cinematic noise-rock to indie-rock ambience from Matt Boroff
READY, SET, SUPPORT~