Our Writers

Get our ROCKERS MONTHLY FIX newsletter with offbeat links, worthy causes and users personal picks!
Ever since I got my first Walkman somewhere around 1986 I've been captivated by the storytelling and expression that is music. When I'm not teaching intermediate grade-level children in public school or picking up toys from the living room floor (damn you, Lego!), I've got a pair of headphones on. "Music resonates in so many parts of the brain that we can't conceive of it being an isolated thing. It's whom you were with, how old you were, and what was happening that day." -David Byrne, How Music Works
18 Albums That Will Always Resonate With Me
Rush - Hemispheres

Nirvana - Nevermind

Sepultura - Chaos A.D.

Fluf - Mangravy

Neurosis - Through Silver In Blood

Clutch - Clutch

Melvins - Houdini

Don Cabellero - American Don

Mogwai - Young Team

Mastodon - Blood Mountain

Pink Floyd - The Wall

Radiohead - OK Computer

The Cure - Boys Don't Cry

Acid Bath - When the Kite String Pops

DJ Shadow - Entroducing

Alice In Chains - Jar of Flies

Propaghandi -  Less Talk, More Rock

Sleepytime Gorilla Museum - Of Natural History
Articles by Sid Verbose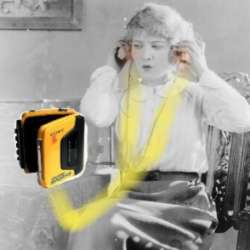 One could also pilfer one's mom's Pointer Sisters tapes from her Buick Regal, then put Scotch tape over the copy-protect tabs in order to make mix tapes over top of So Excited! to fool one's friends.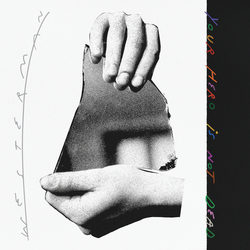 RATING: 4/5 Stars: First off, I know this isn't post punk. It ain't heavy either. There's no drumming thunder or fuzzy guitar onslaught. Imma call this 80's psych pop. It's like Peter Gabriel grabbed Robert Smith and Tears for Fears, stuck 'em in a time machine just to wink at Damon Albarn. Okay, maybe the […]