Our Writers

Get our ROCKERS MONTHLY FIX newsletter with offbeat links, worthy causes and users personal picks!
Air Force Veteran and 27 year Airline Employee, I have been a slave to FM Radio until 2 years ago. I'm now getting my Metal legs on and ready to learn. "How many genres are there??" - Me
Top 15
Pink Floyd - Dark Side of the Moon
Kiss - The Originals
Led Zeppelin - Led Zeppelin III
Aerosmith - Rocks
Tangerine Dream - Force Majeure
Rush - 2112
Queensrÿche - Operation Mindcrime
Jane's Addiction - Nothing's Shocking
Sleep - Dopesmoker
Ross The Boss - By Blood Sworn
Metallica - And Justice For All
Alice In Chains - Facelift
Wasted Theory - Defenders of the Riff
Cloak - The Burning Dawn
David Bowie - The Rise and Fall of Ziggy Stardust and the Spiders of Mars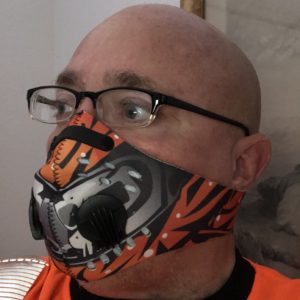 Articles by Buzz Kilbil
The ones that paid $9 to watch this live stream just got their money's worth. Stone the Crow is arguably the best song on NOLA – perhaps the best of the entire Down discography.
I promise not to deter from my sci-fi lyrics and the music will be power/thrash again. A bit more technical maybe and well balanced.